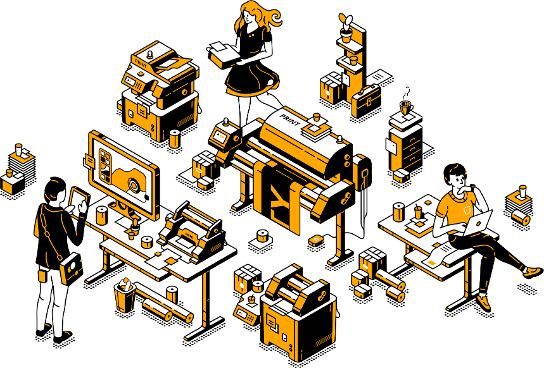 Ordering Your christian Cards
All cards have postage included but postage discounts come into play on all orders over £9.00 and start at £1.25 but you can see exactly what you are spending as you go along. Our website hosting company use Paypal as its primary method of accepting payment but you can by credit and debit cards too.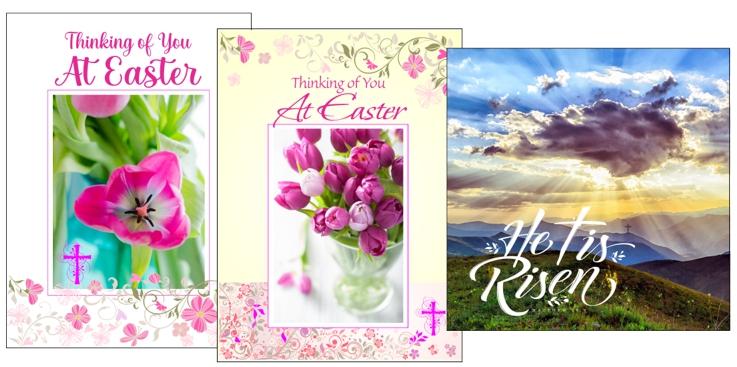 RELIGIOUS EASTER CARDS FOR ALL
You will find a good range of quality cards in our Christian Easter Cards section. Bright symbolism celebrating the risen Lord feature on our Easter Cards for Priests and many have colour picture inserts too. We don't just sell clergy cards though, so you will find Easter Cards for all your family and friends in our secure online store. From images of the resurrected Christ to joyous spring flowers, you will find a varied selection here including religious Easter cards for mum and dad too.
Sunlit mountain designs are always popular and we have added some new cards this year with wording to convey our last year of trials and tribulations. Moving forward with hope for a better and brighter year after such tumultuous times for us all.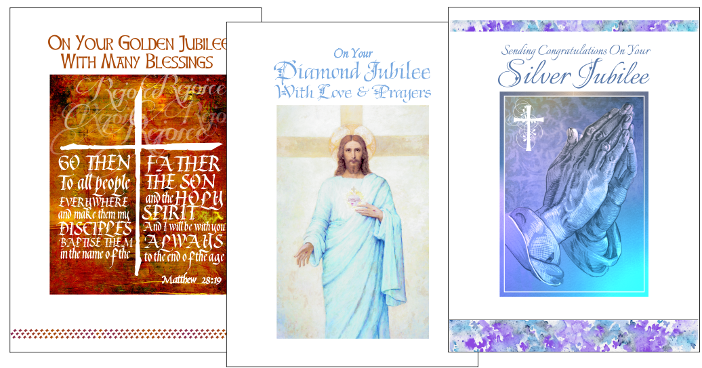 JUBILEE CARDS FROM SILVER TO PLATINUM LANDMARKS
Our Priest Jubilee cards will have you spoiled for choice and we also have a section for all priest anniversary cards. Are you looking for a Silver Jubilee Card for a special religious sister? They will be more than happy to receive this lovely praying hands design. Do you know of a priest celebrating their Diamond Jubilee this year? This lovely image of Jesus can be used for both priest and nuns jubilees and is a beautiful, serene painting of the Sacred Heart.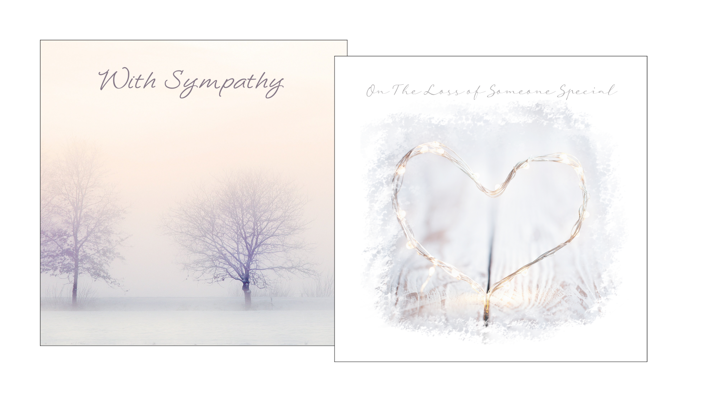 CHRISTIAN SYMPATHY CARDS
We have quite a large range of sympathy cards, from soft, floral designs to supportive verses, like the Footprints Prayer. In this category you will also find some cards for those dealing with the tragedy of miscarriage or losing a baby - 'A Special Little Life.'
Cards with verses on the fronts are very popular, like this peaceful rose design for the loss of a special mum 'Don't think of her as gone away.......' We also have this for dad too.
'You can shed tears' is another verse on our Christian Sympathy cards, which is often read out at funerals. We have this for mum and dad and open male and female too. All these have the text on colour picture inserts to match the fronts of the cards and they really are lovely cards.